A 10 Week Yoga Health Coaching Program
Dull, tired, worn out or even exhausted?
Disconnected, distracted or uninspired?
Stressed out, in a rush, restless or constantly focused on the future?
Reliant on caffeine or sugar for extra energy?
You could be making better food choices but don't?
Your appetite, digestion or elimination is less than great?
Excessive demands in your life reduce your time for fun and relaxation?
You want to go deeper into your yoga practice or physical activities?
At ease, more present, in the flow, and living in the moment
Vibrant, deeply rested, energized and fresh
Awakened to a deeper connection of Self
Aligned, inspired, alive, and in-tune
A reduction or elimination in desire for synthetic stimulants
Consistent in making healthier food choices
Established and continuingly improving healthy eating habits
Improved digestion, appetite and elimination
Your life is more streamlined to allow more time for relaxation, play, and time to do whatever you want
I've been there. A lot of us have! If anything, I'd say not feeling optimal and amazing is overwhelmingly accepted as being ok. But it doesn't have to be that way!
The ancient science of Ayurveda, the lifestyle of yoga, has articulated and upheld a simple formula to prevent disease and have a healthy, vibrant life.
I've spent over 12 years practicing yoga, 7 years learning about Ayurveda, 4 years formally studying Ayurveda and have also been highly committed to the practice of self- awareness through the guidance of my guru Sri Moojii.
Through the dedicated study, professional practice, and trial and error in my own life experiences, I have gone through incredible transformations and breakthroughs. Yes, I've had a lot of breakdowns, relapses, and reappearances of old patterns and will continue to happen. But I have gone on an incredible journey of health and spirituality, and want to share it with you and want YOU to feel the benefits.
You can feel incredible. Amazing. You don't have to obtain any degrees, certifications, get buried in self-improvement novels or take a quest to India. I've done that for you. It is simply my sincere wish to share all that I've gained with you! My dharma, mission, and service in life is to help you feel awesome in your body, mind and soul.
This 10-week yoga health-coaching program takes you step by step in an incredibly simple manner to greatly improve your health with the basic lifestyle principles of Ayurveda.
Using habit, lifestyle and personal evolution techniques proven successful through scientific research, you are compassionately guided to make healthier changes you can keep, and continue to improve upon.
Each week, for 10 weeks, we focus on one simple Ayurveda habit. The habits build upon each other and collectively ripple out to have a profound and lasting impact on your health.
I have gone on an incredible journey of health and spirituality, and want to share it with you and want YOU to feel the benefits.
One conference call each week to discuss the spotlighted habit and what you are experiencing. (This call is always recorded to listen in at a later time)

Weekly printable lessons to give a wealth of info on each habit.

Worksheets, journals, inquiry exercises and supportive material to assist your transformations.

A Master E-book that gives the foundation and fundamental guidelines on how we succeed with habit changes and stepping into a new way of being.

An online, evolutionary community to support, encourage, and trouble-shoot with.

Formulated habit-change science to help you make changes in your life in an easy, stress free way and witness them automate.
If you prefer to work 1-on-1,
I can coach you privately.
One personal consultation per week is scheduled to discuss the current habit and experiences you're having. This can be in person (SF Bay Area) or over the phone.

All other content is similar to those listed above.
All of the above requires a commitment of roughly 2 to 3 hours per week, and a deep desire to change.
I ask that you show up with full commitment to this work (for yourself, the group, and as your coach). I hold sacred your word upon final registration (first payment) and therefore there are no tuition refunds. By registering, you agree to be responsible for all payments in your plan. After your first payment, all course materials are yours to keep for good, and your success is massively important to me. And I remain committed to you! This company operates on the values of trust, faith, and love.


It is an honor and joy to assist in your personal evolution.
To keep an integral transformational group, intimate connection, and dynamic energy maintained, the class size is limited to 13 participants. At this time, I am only offering two 10-week sessions per year.
Are you ready to say YES
to a more vibrant body?
A flowing, easeful life?
A deeper connection to your spirit?
If your heart ignites at the feeling, please send an email to me at:
annawelle@gmail.com
It would be an honor to assist in your personal evolution!
Much Love,
P.S. How long are you willing to delay your vibrant new way of being?
Is how you're living now worth maintaining?
Anna is calm, compassionate, and fully dedicated to the health and well-being of those she serves. She listened acutely, getting to know the intricacies of my body and life, then made meaningful, individualized recommendations. Upon following those recommendations, by quality of life has improved dramatically. Over one year later, I still consult the notes and recommendations I received from Anna on a regular basis to re-assess my self-care and wellness. I highly recommend Anna Welle Ayurveda for support in healing and whole-life fulfillment. She will dedicate herself to meeting your individualized needs and will be highly professional in the process.
—Georgia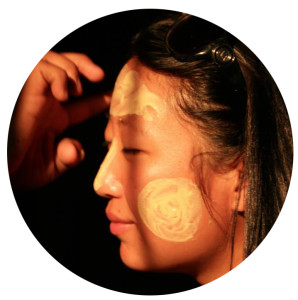 Anna has such a beautiful energy and soul. Whether it was Reiki or an Ayurveda consultation, I always left our sessions feeling rejuvenated and reconnected with my body. Anna takes the time to get to know her clients so your time with her is personal, comfortable, and relaxed. She helped introduce me to the wonderful art and science of Ayurveda, which has completely transformed my life for the better!
—Julia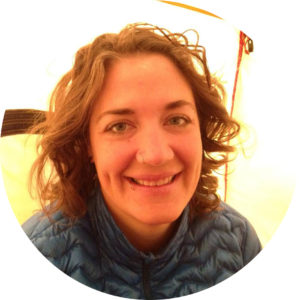 Anna Welle's conversations are both vibrant and educational. She is realistic and up to date on how we can get our bodies to run better, and feel better. Plus, she is really fun to talk to. It's a great environment. Contact her and you'll find out how to upgrade your life too.
—Brenda Butikofer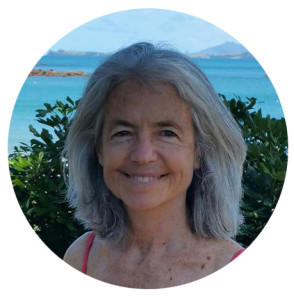 Anna was a great coach for the Yoga Health Coaching course. With her comforting, compassionate presence, she created a safe space to reveal my vulnerability and challenges.  She listened deeply and asked pertinent questions that helped me become more self aware. She offered answers that reflected her knowledge and experience, always delivered with kindness.  I trust Anna and wouldn't hesitate to use her as a personal Ayurvedic Practitioner should the need arise.  Thank you, Anna, for being you.
—Judy Orloff
These 10 weeks have been amazing! I've learned so much and have been able to integrate a great (and more to come). I've learned to surrender to what it is, be more in the flow and have more awareness in my own body, routines and environment. The challenges have made me stronger and have helped me see and accept my weakness and vulnerabilities. But also see my strengths and my reactions. I have so much fun learning and observing myself!
To know you and share with you on this journey is a blessing.
—Maria Mar, DH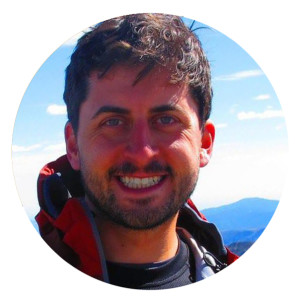 I knew Ayurveda could be part of the solution to my problems, but I wanted to be sure to set off on the right foot. With incredible professionalism and compassion she made a full assessment of the situation. Her attention to detail and actionable suggestions have enabled me to live my life in better health and I look forward to working with her again very soon.
—James